A message from the Principal
It is with great pleasure that I welcome you to St James Catholic Primary School's website, which will provide you with an insight into our wonderful community. Ensuring the care, wellbeing and protection of each of our children and young people is paramount at St James. We celebrate the sanctity and unique dignity of each human being.
We value our Catholic Identity and our role in the faith development of our families. We have a strong focus on social justice and creating students to become active agents of positive change and appreciation and understanding of others.
Communication is important in recognising, establishing and valuing a close partnership between the teachers, students, parents, parish and local community.
Primary school years are essential in the development of your child academically, socially, emotionally, physically and spiritually, equipping them to be outstanding, active and informed citizens beyond their primary school years.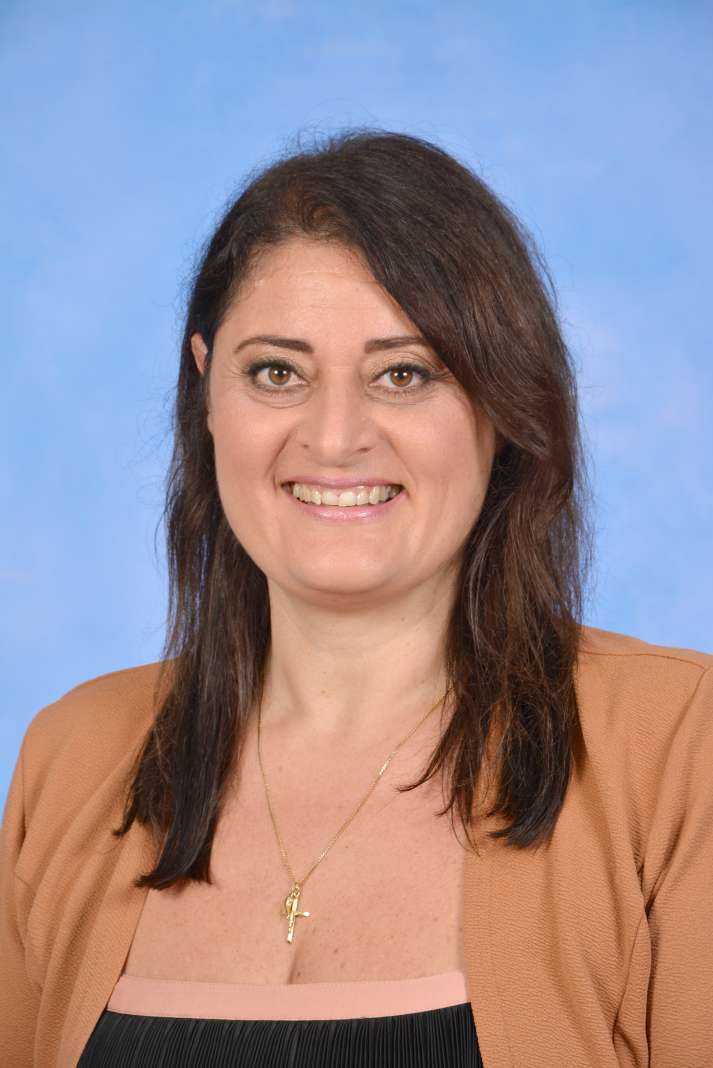 St. James has 165 students, who are our greatest gifts. Every one of our students is treasured as individuals and for being part of the St. James Parish community. We pride ourselves on the friendliness of our school community and that we genuinely care about every child and family within the school.
At St James we endeavour to provide holistic, challenging and engaging learning experiences. Through deep learning and powerful teaching our students become animated learners. Student voice and agency is integral to St James, which allows our students to learn through activities that are meaningful and relevant to them as learners, driven by their interests and self initiated with appropriate guidance from teachers. Students should; know themselves, flourish, demonstrate agency and make a difference. We are passionate about providing rich and authentic learning in contemporary learning spaces, where students not only become informed, but active global citizens.
We regularly monitor our students' progress and invite open and honest communication with parents. We strive for growth in all student outcomes; academic, spiritual, social and emotional.
Our specialist programs include; Performing Arts, Physical Education, Art and Italian. Our Inquiry approach enables the curriculum to incorporate the important Victorian curriculum capabilities and an emphasis on STEM.
For busy families we provide Before/After School Care, coordinated by OHSClub.
At St. James there are many opportunities for parents to become involved in the school such as: Parents Association, Parish School Education Advisory Board, Class Representatives, helping in the classroom or attending social functions and Assemblies. We encourage parents to partner with us in their child's learning, a partnership built on respect, inclusiveness and pastoral care.
We look forward to welcoming your family to St. James.
Carmelina Corio
Principal
St James
Brighton