A Vision for Change
In 2016 the school community embarked on a new phase of building works to create contemporary learning spaces that were exciting, fluid, bright, light filled with a range of furnishings.


In August 2019, we are proud to have created a learning environment that is exciting, modern and encompassed of many varied learning spaces. In recent times there have been changes in the way teaching and learning occurs and rapid developments in technology have changed the way new school buildings are being designed.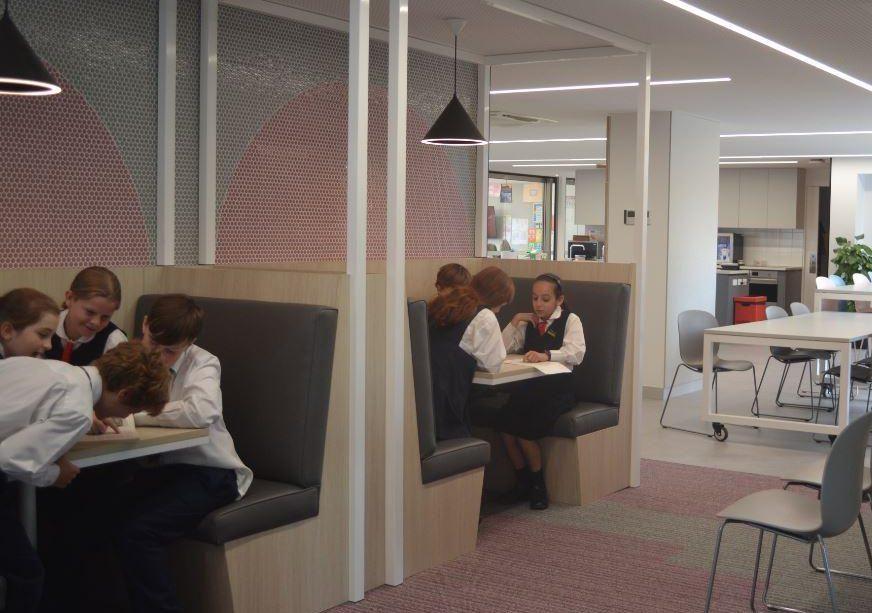 St James have also responded to these changes with a refurbishment to support contemporary learning. We have made changes to enable whole-class, small group and individual work to flourish. Indoor and outdoor areas have been redesigned to cater for different types of learning, and to promote a healthy and safe environment for our students. This change to the physical environment is part of a continual cycle of school improvement to promote the best outcomes for our students.
We called our building project the School in the Sky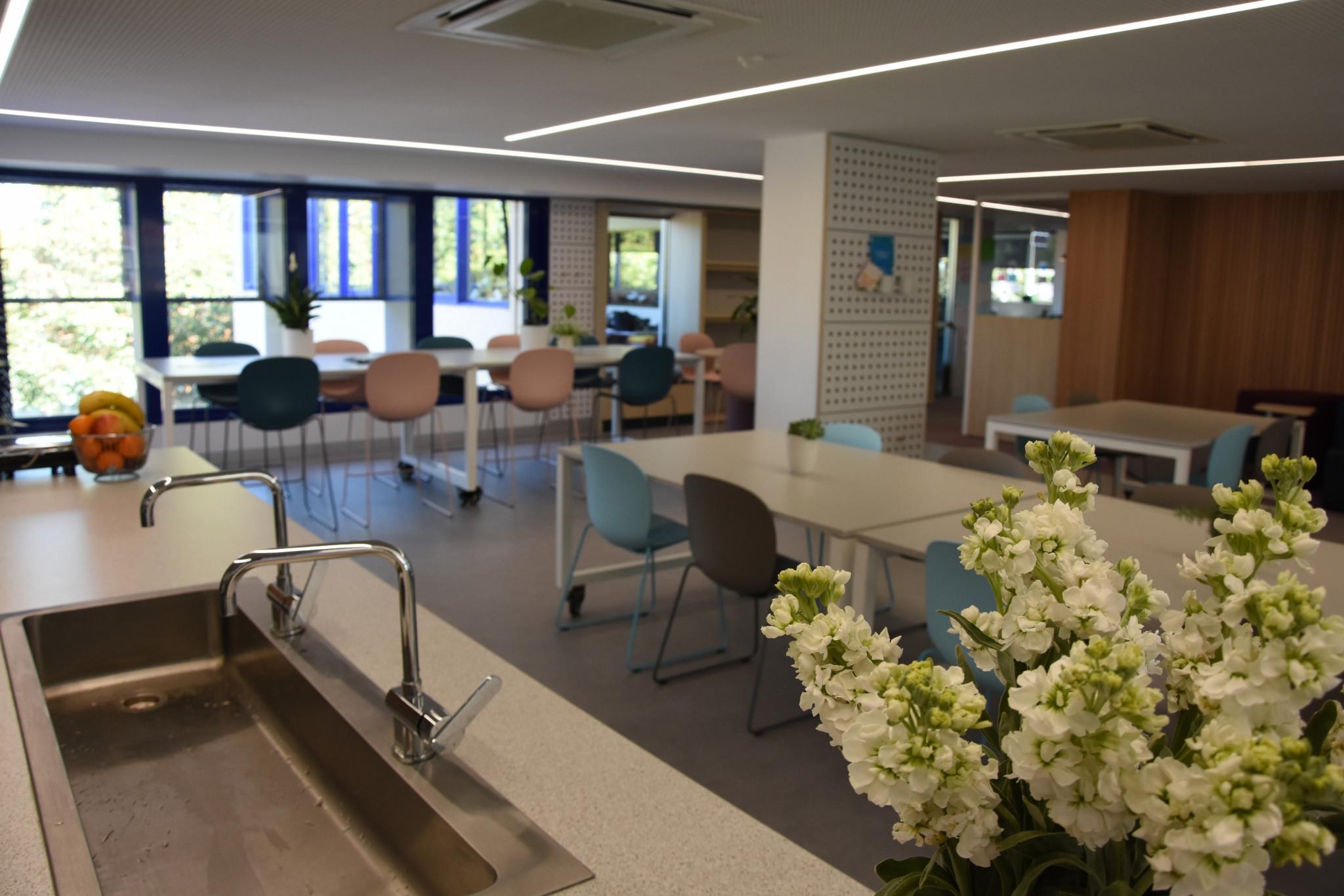 St James now has 14 learning spaces and an airbridge, transforming a traditional building into a state of the art education centre. Following consultation with parents, staff and students, architect Baldasso Cortese commenced work on the project in August 2017.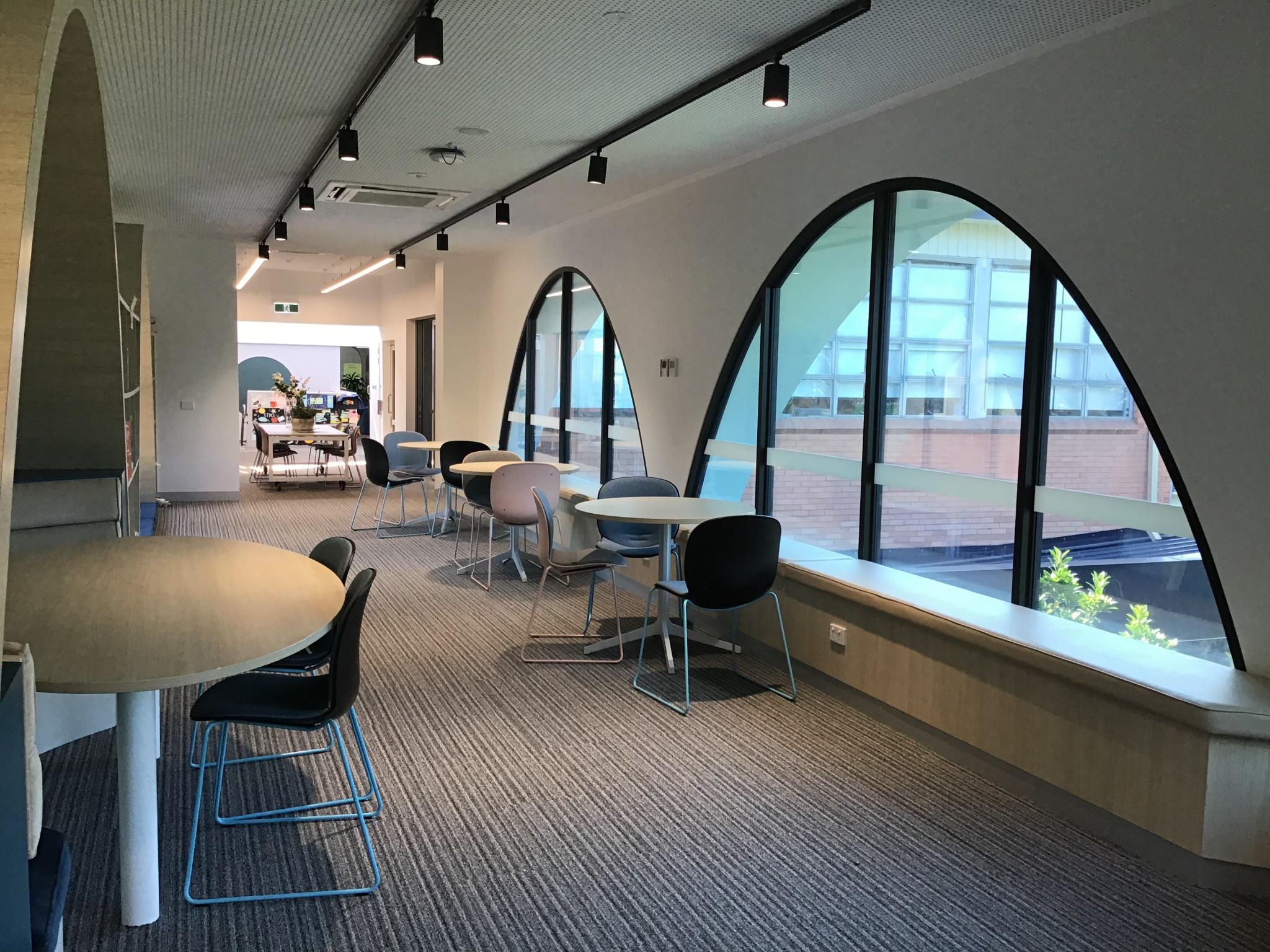 With a focus on visibility, the 'learning village' comprises roomy and uncluttered spaces designed for communities of teachers and students. The introduction of natural light, spaces for withdrawal and reflection, and a range of integrated furniture and technology bring all those on the education journey into a collaborative learning community. Teachers and learners can observe and support each other, and this connection reinforces the vision of engaging a shared pedagogy coupled with a stimulating educational environment.