Outdoor Education
Camps and excursions are an integral part of life skills at St James. We believe that camps enable students to connect and engage with not only other students but staff by making relationships of value.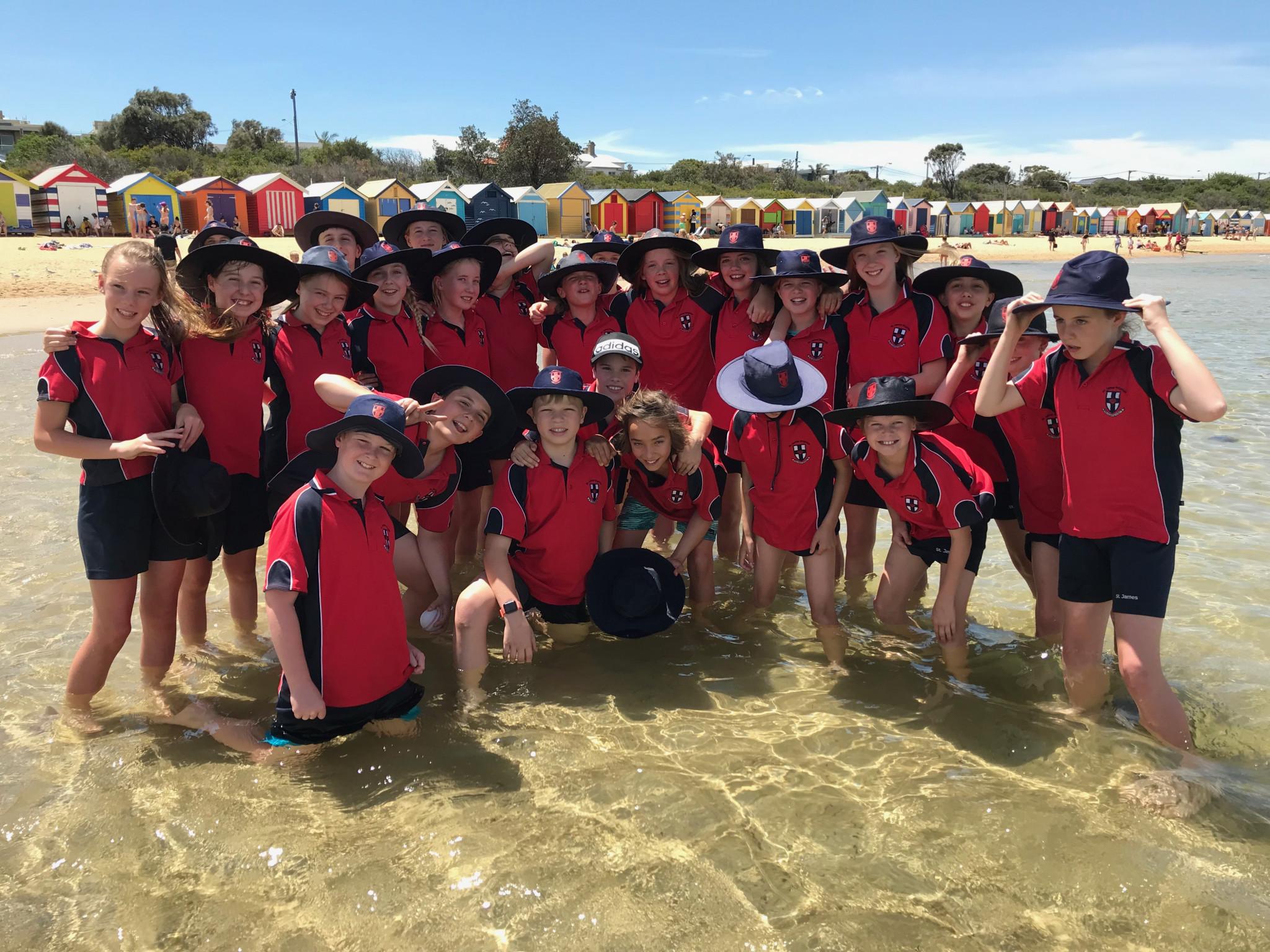 An overview of our current Outdoor Ed program:

Prep - School based program
One - School based program
Two - School based program
Three - Roar Snore / Zoo Snooze
Four - Bike Camp (Maldon, Bendigo) run by Blue Light
Five / Six - Merricks (Mornington Penninusla Surf Aquatic Camp and new to 2020 a City Life experience
Excursions and Incursions

All year levels budgets for excursions and incursions... learning opportunities, primarily linked to our Connected Learning Units each term.
Examples of Incursions & Excursions over the past two years include:
Junior School
Middle School
Scienceworks
Telstra
Bookweek performances
Senior School
Sovereign Hill
Superspeak Public Speaking
The Immigration Museum
The Ian Potter Gallery
Given our proximity and working relation with Star of the Sea College, we are fortunate to be invite to their college musical, productions and other events through out the year.